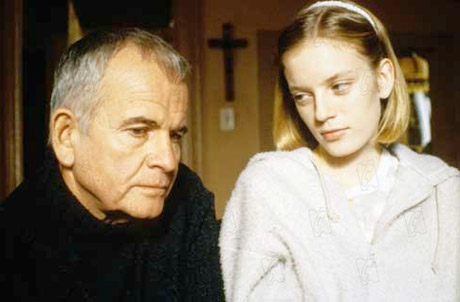 Based on the Russell Banks novel, who also wrote the book that the film Affliction is based on, this is the story of a small Canadian town that virtually dies when every schoolage child in the community is tragically killed after the schoolbus has an accident on an icy slick road. A troubled lawyer (Holm, The Fifth Element) with familial problems of his own travels to the town to sue of the behalf of the bereaved parents for his own personal profit, and finds difficulty among the townfolk in seeing things his way.
Atom Egoyan's (Exotica, Ararat) vision of the aftermath of a tragedy is vividly portrayed and realistically acted, with a standout performance by Ian Holm as the flawed lawyer. The Sweet Hereafter isn't for eveyone, as it is a bit of a bitter pill, but for those who like a thoughtful drama on how the loss of life can also extend to those left living.
Excellent locale work, a brilliant adaptation by Egoyan of the book, great supporting characters and a disturbingly haunting accident scene all add up to one of 1997's best hidden gem films.
Qwipster's rating: