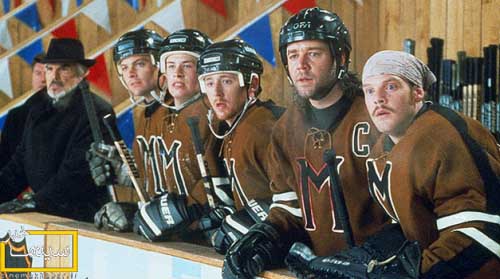 Mystery, Alaska is home for one of the world's finest amateur hockey teams and they are damn proud of it. After a former local boy who left for the big city (Azaria, Mystery Men) writes about the stellar players of his hometown, all hockey eyes are on them, and soon an exhibition game between the Mystery boys and the World Champion New York Rangers professiona NHL hockey team is underway. The town is now torn apart between wanting to see how they measure up, or in losing the luster on their only source of pride should they get stomped by the pros.
Jay Roach, director of the Austin Powers movies, takes on his first non-Austin movie with middling results. While the cast of actors is certainly likeable, the limp-as-a-noodle storyline and "Northern Exposure"-esque group of small town kooky characters makes this a kind film that seems too familiar to truly inspire.
Mike "Austin Powers" Myers (The Spy Who Shagged Me) himself makes a rather poor cameo appearance as a sportscaster, but Burt Reynolds (Boogie Nights, Citizen Ruth) is in fine form as the town's sensical judge.
Hockey fans may find something of interest due to the subject matter of the material, but most other viewers will probably find Mystery, Alaska to be a place barely worth visiting for two hours.
Qwipster's rating: